Morning by Morning, December 7 - Jesus Messiah, the Great Light

Good morning, Lord Jesus. I lift up my heart and listen for Your leading -- Father, Son, and Holy Spirit of the living God. ...

"The people who walked in darkness have seen a great Light; those who lived in a land of deep darkness -- on them light has shined.... They rejoice before You as with joy at the harvest" (Isaiah 9:2).

About seven hundred years before the birth of Jesus, Your Holy Spirit lifted the heart and opened the spiritual eyes of the prophet Isaiah to see the light of the glory of God breaking into our world through the coming Messiah.

With hope in his heart for his nation and all the world, Isaiah prophesied of this coming One: "For a Child has been born for us, a Son given to us; authority rests upon His shoulders; and He is named Wonderful Counselor, Mighty God, Everlasting Father, Prince of Peace!" (v. 9:6)

Like all of his people who lived in his day, Isaiah could see the darkness of the chaos and confusion, the opposition and oppression of his broken and fallen world all around him every day. He knew very well "the yoke of their burden, and the bar across their shoulders, the rod of their oppressor" (v. 9:3). But at the same time, You stirred in his heart to cry out for the coming of the One who would heal their brokenness and break their bondage (v. 61:1-4). With assurance of faith, he boldly proclaimed of his Messiah, "His authority shall grow continually, and there will be endless peace for the throne of David and his kingdom. He will establish and uphold it with justice and with righteousness from this time onward and forevermore. The zeal of the Lord of hosts will do this!" (v. 9:7)

Yes, Lord. You will do this. You have done this. You have broken into our darkness and brought us into the glory of Your marvelous light (1 Peter 2:9). All is fulfilled in You -- in Jesus the Christ, our Messiah of God -- as You confirmed through one of Your first disciples, that in "Galilee of the Gentiles -- the people who sat in darkness have seen a great Light, and for those who sat in the region and the shadow of death Light has dawned!" (Matthew 4:15-16)

You are our "Wonderful Counselor" who freely gives us Your wisdom and guidance for every choice we must make. You are our "Mighty God" who is mighty to save in whatever we need to be free from all that would hold us back from being all You created us to be. You are our "Everlasting Father" whose arms are always open wide to embrace us and love us, to protect us and provide for us, to correct us and encourage us, as the children of God You remind us we are. And You are our "Prince of Peace" who keeps us in perfect peace, no matter what comes against us or goes on around us, as we keep our hearts and minds fixed on You and the everlasting strength only You can provide (Isaiah 26:3-4).

With Your Word and Your Spirit in our hearts, with a heart like Isaiah, we can boldly proclaim Your eternal truth in our lives and our generation: "Arise, shine; for your Light has come, and the glory of the Lord has risen upon you! For darkness shall cover the face of the earth, and thick darkness the peoples; but the Lord will arise upon you, and His glory will appear over you.... Lift up your eyes and look around.... Then you shall see and be radiant; your heart shall thrill and rejoice!" (Isaiah 60:1-5)

Jesus Messiah, come let the light of Your glory shine through me today (Matthew 5:14). In Jesus' name I pray. Amen.

Be encouraged today! In the Love of Jesus, Tommy Hays
M
ay the light of the glory of God arise and shine upon you today, with the great Light of Jesus our Messiah shining through you, in Jesus' name.
Please pray the same for me.
God bless you, my friend!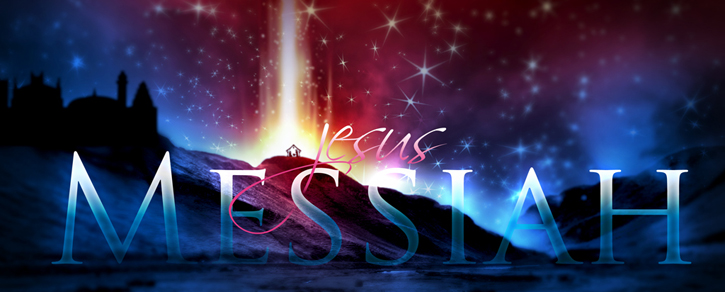 Friends, I'm excited to be sharing the message
Tonight
at the First Wednesday
Worship and Prayer Service at Oak Hills Church
, Crownridge campus in San Antonio at 7pm.
www.oakhillschurch
Please come join us if you can and keep us in prayer. Our Rapha God Ministries prayer team will be joining the Oak Hills Church prayer team to offer personal prayer ministry for all who come. All are welcome!
Tommy Hays | Messiah Ministries
Healing from the Inside Out
Pastoral Director | Rapha God Ministries
4 Dominion Drive, Building 1
San Antonio, Texas 78257
Please share this word to encourage a friend!