Morning by Morning, January 25 - Courage of Conviction

Good morning, Lord Jesus. You are the King of kings and the Lord of lords. Rule and reign over my life today. ...

"The faith that you have, have as your own conviction before God. Blessed are those who have no reason to condemn themselves because of what they approve.... for whatever does not proceed from faith is sin" (Romans 14:22-23).

Even my faith is a gift of Your grace. And as I "grow in the grace and knowledge of (my) Lord and Savior Jesus Christ," let me also grow in the courage of my convictions of faith (2 Peter 3:18). Give me the courage to stand firm in what I believe to be true. Your Word says, "If (I) do not stand firm in faith, (I) shall not stand at all" (Isaiah 7:9).

So help me grow in the courage of my convictions today so that when those convictions are challenged tomorrow I will not waiver or shrink back, I will not surrender or retreat, but I will stand firm in my faith because I know You are standing with me (Matthew 28:20). For You have said, "'I will never leave you or forsake you.' So (I) can say with confidence, 'The Lord is my helper; I will not be afraid. What can anyone do to me?'" (Hebrews 13:5-6).

When my convictions of faith are challenged, I believe You will rise in my spirit so I can speak from my heart in the power and authority of Your Spirit (1 Peter 4:10). You'll give me the words to speak as "the Spirit of (my) Father speaking through (me)" (Matthew 10:19). So help me learn now to know Your voice, to sense Your leading, to be confident of Your presence, so that when the time comes, I can stand firm in the courage of my convictions of faith -- all by the power of Your grace. I pray now I can be strong then, according to Your command: "Be strong and courageous; do not be frightened or dismayed, for the Lord your God is with you wherever you go" (Joshua 1:9). In Jesus' name I pray. Amen.

Be encouraged today! In the Love of Jesus, Tommy Hays
May

you grow in your courage of conviction, ready to stand firm in your faith by the power of the grace of God wherever you go and whenever you speak,

in Jesus' name. Please pray the same for me.
God bless you, my friend!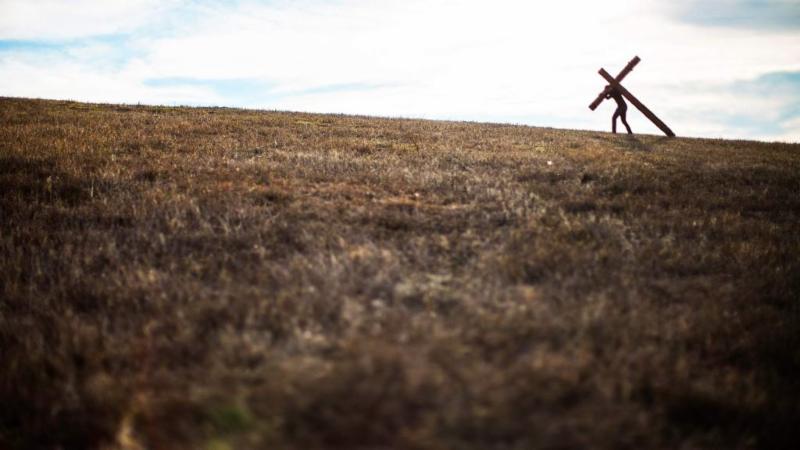 Friends, please keep us in prayer as I continue teaching the Free to Be Like Jesus! weekly series on biblical principles of healing and deliverance prayer ministry in Austin tonight at Life in the City United Methodist Church.
Tommy Hays | Messiah Ministries
Healing from the Inside Out
Pastoral Director | Rapha God Ministries
4 Dominion Drive, Building 1
San Antonio, Texas 78257
Please share this word to encourage a friend!