Morning by Morning, May 4 - National Day of Prayer
Good morning, Lord Jesus. I speak out Your name and listen for Your voice to begin my day embraced by my Father, centered in Jesus Christ, and filled Your Holy Spirit. ...
"O Lord, hear; O Lord, forgive; O Lord, listen and act and do not delay! For Your own sake, O my God, because Your city and Your people bear Your name!" (Daniel 9:19)
It's the law of our land that our President shall proclaim a National Day of Prayer every year on the first Thursday in May: "The President shall issue each year a proclamation designating the first Thursday in May as a National Day of Prayer on which the people of the United States may turn to God in prayer and meditation at churches, in groups, and as individuals" (36 U.S. Code Sec. 119). And today I bow my heart and my knees before the Lord my God to join my prayers with my brothers and sisters across this land in the freedom we have to call on Your great name in humility and faith.
In our freedom of religion, guaranteed by our Constitution in the First Amendment of our Bill of Rights, every American is free to pray in the way they desire in their own understanding of God. And in my understanding I believe You are the God who created us, who knows us by name, and welcomes us to turn to You in humility and faith to call on Your name in thanksgiving and praise, in worship and trust, for provision and protection, for abundance of life and fulfillment of destiny, for all that we need, for all that we are, and for all that we are to become -- both personally and as a people together.
You are the God of Abraham, Isaac, and Jacob. You are the God of Matthew, Mark, Luke, and John. And You are the God of Daniel, who called on Your name and cried out for his nation in humility and faith -- "O Lord, hear; O Lord, forgive; O Lord, listen and act and do not delay! For Your own sake, O my God, because Your city and Your people bear Your name!" (Daniel 9:19) I join in his prayer for my nation today.
We need You, Lord. We need Your wisdom, Your guidance, Your correction and discipline, Your mercy and grace. We need to be awakened and revived, alive and on fire, secure in our identity to fulfill our destiny as a people and a nation, as "one nation, under God," because we choose as a people to entrust our hearts and our nation to You, O Lord, our God. "Blessed is the nation whose God is the Lord, the people He has chosen as His own inheritance" (Psalm 33:12 NKJV).
In Your Covenant of Revival, I join my heart with every heart that would join me in faith to believe the promise of Your Word: "If My people who are called by My name will humble themselves, and pray and seek My face, and turn from their wicked ways, then I will hear from heaven, and will forgive their sin and heal their land" (2 Chronicles 7:14 NKJV).
Father God, in the name of Jesus and the power of Your Holy Spirit, move in our hearts to turn to You, to know You as You are, admitting our desperate need of You, welcoming You in our hearts, praying our leaders and all those in authority would welcome You into theirs, to guide us in Your ways and honor Your name. May we experience a breakthrough revival in our hearts and in our nation, and in the nations of our world in our generation, for the sake of Your name and every generation to come. In Jesus' name I pray. Amen.
Be encouraged today! In the Love of Jesus, Tommy Hays
I pray you experience a breakthrough of revival in your heart, joining your heart with all who are called by the name of the Lord in prayer for our nation and every nation of our world to know the love and grace of our great God, in Jesus' name!
Please pray the same for me.
God bless you, my friend!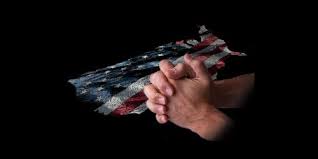 Tommy Hays | Messiah Ministries
Healing from the Inside Out
Pastoral Director | Rapha God Ministries
4 Dominion Drive, Building 1
San Antonio, Texas 78257
Please share this word to encourage a friend!