Morning by Morning, April 5 - The Zeal of the Spirit
Good morning, Lord Jesus. Speak to my heart, Holy Spirit of God, as I begin my day centered and grounded in You and Your Word -- Father, Son, and Holy Spirit. ...
"The Passover of the Jews was near, and Jesus went up to Jerusalem. In the temple He found people selling cattle, sheep, and doves, and the money changers seated at their tables. Making a whip of cords, He drove all of them out of the temple, both the sheep and the cattle. He also poured out the coins of the money changers and overturned their tables. He told those who were selling doves, 'Take these things out of here! Stop making My Father's house a marketplace!' His disciples remembered that it was written, 'Zeal for Your house will consume me'" (John 2:13-17).
The zeal of the Spirit is at war with the entrenchments and compromises of the flesh. Compromise is the enemy of purity. And the places where we make room for the ways of the world in the place that belongs to You alone are the battlefields of our souls. Even the apostle Paul acknowledged this battlefield of the soul, saying "I do not understand my own actions. For I do not do what I want, but I do the very thing I hate.... I see in my members another law at war with the law of my mind, making me captive to the law of sin that dwells in my members" (Romans 7:15-23). But he admitted his struggle and his need to turn to You in humility and repentance, crying out, "Wretched man that I am! Who will rescue me from this body of death? Thanks be to God through Jesus Christ our Lord!" (Romans 7:24-25)
Come, Lord Jesus! Come into every place of compromise in my heart. Let the zeal of the Lord consume me. Take the whip of Your Word in the power of Your Spirit to reveal and remove everything in my heart that I've allowed or exalted in Your place. And replace it with Your truth, Your Presence, and Your peace. Set things right within my soul.
Your Word commands, "In your hearts sanctify Christ as Lord" (1 Peter 3:15). Let my heart be set apart for You. By the power of Your grace, I choose to sanctify You as Lord in my heart -- in every area of my soul. Restore me to righteousness, as You continue to drive everything out of me that's not yet like You (Romans 8:29). Bring me to the place where I can truly say, I "love the Lord (my) God with all (my) heart, and with all (my) soul, and with all (my) mind, and with all (my) strength" (Mark 11:30). My Father God, rekindle the flame and let the zeal for Your house -- the temple of my heart -- consume me again. In Jesus' name I pray. Amen.
Be encouraged today! In the Love of Jesus, Tommy Hays
I pray zeal of the Spirit will consume you with a fresh passion for God's purity in your heart, in
Jesus' name. Please pray the same for me.
God bless you, my friend!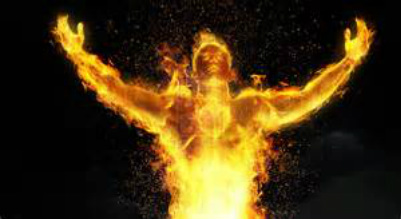 Please keep us in prayer for the First Wednesday Service of Worship and Prayer for Healing at Oak Hills Church, Crownridge Campus in San Antonio tonight, April 5 at 7pm. I'm excited to be sharing a message of hope and healing. Come join us! All are welcome!
Tommy Hays | Messiah Ministries
Healing from the Inside Out
Pastoral Director | Rapha God Ministries
4 Dominion Drive, Building 1
San Antonio, Texas 78257
Please share this word to encourage a friend!