Morning by Morning, August 31 - Every Moment

Good morning, Lord Jesus.

Your blood has cleansed me from every sin,

And You open Your arms to welcome me in.

Not only with my heart in heaven when I die,

But with Your heaven in my heart every moment of my life.

You're my heavenly Father,

And I am Your son.

I'm a child of the King,

Through Your sacrifice of love.

So I welcome Your Holy Spirit here in my heart,

Christ within me, never being apart.

Come guide my steps, as I follow Your lead,

Taking each step as it comes

-- always abiding in You and You always abiding in me.

"God's love has been poured into our hearts through the Holy Spirit that has been given to us" (Romans 5:5).

Thank You for pouring Your love into my heart every day -- Father, Son, and Holy Spirit. I don't deserve it. I could never earn it. But by the grace of God, I choose to embrace it, as I receive Your invitation to forever abide in You and allow You to forever abide in me -- every moment, of every day (John 15:4). In Jesus' name I pray. Amen.


Be encouraged today! In the Love of Jesus, Tommy Hays




I pray you will experience the abiding Presence of God and His love in your heart every moment of your day, in Jesus' name. Please pray the same for me.

God bless you, my friend!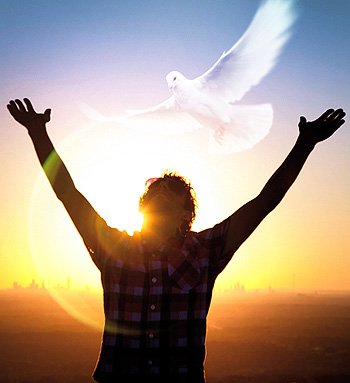 Tommy Hays | Messiah Ministries
Healing from the Inside Out
Pastoral Director | Rapha God Ministries
4 Dominion Drive, Building 1
San Antonio, Texas 78257
Please share this word to encourage a friend!