Morning by Morning, May 15 - Yield and Be Filled

Good morning, Lord Jesus. You are One with the Father, One with the Holy Spirit; and I embrace You as One within me as I entrust my heart and my life completely to You. ...

"Anyone united to the Lord becomes one spirit with Him" (1 Corinthians 6:17).

Lord, how can I be united with You and become one spirit with You? ...

It seems I hear You saying in my heart: "Trust Me and yield to Me. The more you yield, the more I can fill. And as I fill you with My Spirit, you are united with Me in Spirit." ...

Yes, Lord. Your written Word confirms Your living words to my heart. Your Word says, "Be filled with the Spirit" (Ephesians 5:18). Your Word says, "Present your bodies as a living sacrifice, holy and acceptable to God, which is your spiritual worship" (Romans 12:1). Your Word says, be "willing to yield, full of mercy and good fruits" (James 4:4). Your Word say, "Yield yourselves to the Lrod and come to His sanctuary, which He has sanctified forever" (2 Chronicles 30:8). Your Word says, "Steadfast love surrounds those who trust in the Lord" (Psalm 32:10). You say in Your Word, "Abide in Me as I abide in you" (John 15:4). And You say in Your Word, "Believe in God, believe also in Me.... Believe Me that I am in the Father and the Father is in Me.... I will ask the Father, and He will give you another Advocate, to be with you forever. This is the Spirit of truth.... You know Him, because He abides with you, and He will be in you.... On that day you will know that I am in My Father, and you in Me, and I in you.... As You, Father, are in Me and I am in You, may they also be in Us.... The glory that You have given Me I have given them, so that they may be one, as We are one, I in them and You in Me, that they may become completely one, so that the world may know that You have sent Me and have loved them even as You have loved Me.... I have made Your name known to them, and I will make it know, so that the love with which You have loved Me may be in them, and I in them" (John 14:1-17:26).

So by the grace of God at work within me, I do seek to trust You more, to yield to You more-to yield and be filled. As I do, I trust You to unite me with Your Spirit and be One within me-more and more every day-"changed into (Your) same image from glory to glory, even as by the Spirit of the Lord" (2 Corinthians 3:18 KJV). In Jesus' name I pray. Amen.

Be encouraged today! In the Love of Jesus, Tommy Hays












My friend, I pray you will yield and be filled with the Spirit of the Lord, trusting in the Lord with all your heart and mind and soul and strength, being conformed into the image of the Son of God from glory to glory every day,
in Jesus' name!
Please pray the same for me.
God bless you, my friend!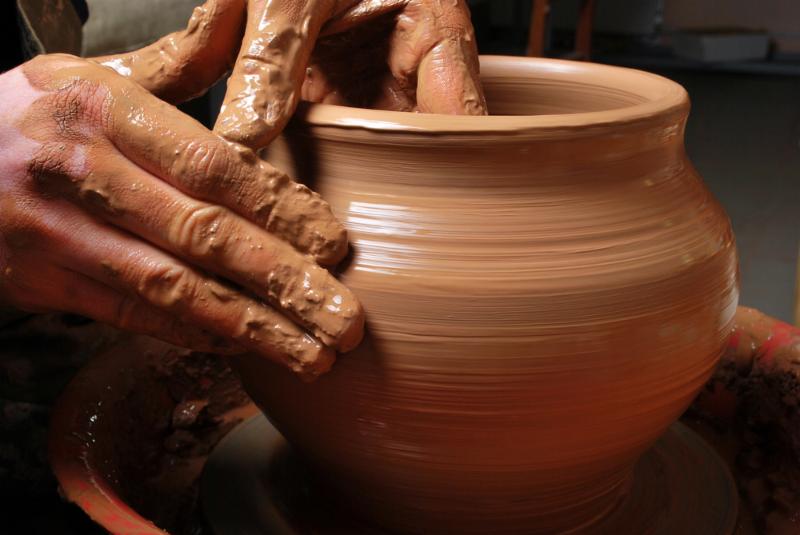 Tommy Hays' 365 Day Prayer Devotional
Morning by Morning, 2nd Edition
"A Deeply Intimate Journey with Jesus"
Tommy Hays | Messiah Ministries
Healing from the Inside Out
Pastoral Director | Rapha God Ministries
4 Dominion Drive, Building 1
San Antonio, Texas 78257
Please share this word to encourage a friend!