Morning by Morning, May 13 - I Am your All in All
Good morning, Lord Jesus. All I am and all I have all belongs to You, my All in All. ...
"Jesus said to them, 'Very truly, I tell you, before Abraham was, I Am'" (John 8:58).
You are everlasting. You are eternal. You are "the Alpha and the Omega, the first and the last, the beginning and the end" (Revelation 22:13). And at the same time, You are always here, always near, always with me (Matthew 28:20). You are I Am (Exodus 3:14; Isaiah 43:13; John 17:5, 24; Colossians 1:17; Revelation 1:8).
And You are all I need. Though You are near to me and provide for me through Your people and through Your creation and through so many ways that I don't even know, You are the Source of every good thing I've ever needed. And down deep in my soul, beneath the realm of my own understanding, You're also the Source of every good thing I've ever desired, whether I know it or not. Every good and perfect gift is from You (James 1:17).
You are my "Wonderful Counselor, Mighty God, Everlasting Father, Prince of Peace" (Isaiah 9:6). You are my "All in All" (1 Corinthians 15:28; Ephesians 1:23).
Lord Jesus, though You are One with the Father and One with the Holy Spirit, in the mystery of Your grace and the intimacy of Your love, You also desire to be One within me (John 17:23). So with all I am and all I have, I commit my heart and my life all to You. In Jesus' name I pray. Amen.
Be encouraged today! In the Love of Jesus,
Tommy Hays
May you know the Lord, your God, the One who is I Am--Father, Son, and Holy Spirit--as your All in All. Please pray the same for me. God bless you, my friend!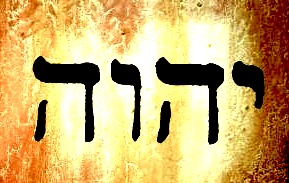 Tommy Hays | Messiah Ministries
Healing from the Inside Out
Pastoral Director | Rapha God Ministries
4 Dominion Drive, Building 1
San Antonio, Texas 78257
Please share this word to encourage a friend!