Morning by Morning, June 16 - Humility to Learn and Grow

Good morning, Lord Jesus. Help me start my day embraced by my Father, centered in Christ, and filled with the Holy Spirit. ... "Now there came to Ephesus a Jew named Apollos, a native of Alexandria. He was an eloquent man, well-versed in the Scriptures. He had been instructed in the Way of the Lord; and he spoke with burning enthusiasm and taught accurately the things concerning Jesus, though he knew only the baptism of John. He began to speak boldly in the synagogue; but when Priscilla and Aquila heard him, they took him asked and explained the Way of God to him more accurately. And when he wished to cross over to Achaia, the believers encouraged him and wrote to the disciples to welcome him. On his arrival he greatly helped those who though grace had become believers, for he powerfully refuted the Jews in public, showing by the Scriptures that the Messiah is Jesus" (Acts 18:24). Apollos was eloquent and bold, longing to lead people to Jesus and the Way of the Lord. He knew his Bible and taught with accuracy and authority, with passion and power. But at the same time, he was still willing to learn. His humility allowed him to grow in maturity. In time, Apollos would have quite a following, even affirmed in his ministry as a leader among Peter and Paul (1 Corinthians 1:12). The Apostle Paul wanted Apollos to "lack nothing" in his ministry to share the hope and grace of God wherever he went (Titus 3:13). So it would seem no matter how popular or beloved he became, he kept his heart right and his focus clear. With the spiritual leaders of his day, he was a team player, seeking to build the kingdom of God and not his own. "(Paul) planted, Apollos watered, but God gave the growth. So neither the one who plants nor the one who waters is anything, but only God who gives the growth. The one who plants and the one who waters have a common purpose ... God's servants, working together" (1 Corinthians 3:6-9). Lord, give me humble heart to continue to learn and to grow. Show me my part and my place, when to plant and when to water, where to be and who to be with, working together with the servants of God to see Your kingdom come and Your will be done in my heart and my world, in our generation. In Jesus' name I pray. Amen.
Be encouraged today! In the Love of Jesus, Tommy Hays
I pray you will be continue to learn and grow, knowing your identity and fulfilling your destiny as a beloved child of God and faithful servant of God, in Jesus' name.
Please
pray the same for me. God bless you, my friend!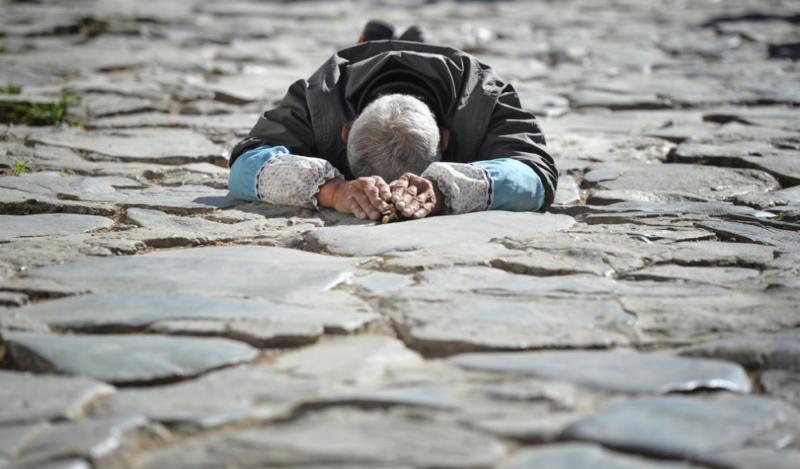 Tommy Hays | Messiah Ministries
Healing from the Inside Out
Pastoral Director | Rapha God Ministries
4 Dominion Drive, Building 1
San Antonio, Texas 78257
Please share this word to encourage a friend!