Morning by Morning, May 15 - "A Vessel for Honor"
Good morning, Lord Jesus. I speak out Your name and listen for Your voice. ...
"But in a great house there are not only vessels of gold and silver, but also of wood and clay, some for honor and some for dishonor. Therefore if anyone cleanses himself from the latter, he will be a vessel for honor, sanctified and useful for the Master, prepared for every good work. Flee also youthful lusts; but pursue righteousness, faith, love, peace with those who call on the Lord out of a pure heart" (2 Timothy 2:20-22 NKJV).
Lord, let my heart be "a vessel for honor." Cleanse me from dishonor and clothe me with Your honor -- "clothed with Christ" (Galatians 3:26). Stir in my heart by Your Spirit to "pursue righteousness, faith, love, (and) peace" -- not merely admiring these qualities as lofty goals and noble ideals, but passionately pursuing them "out of a pure heart."
When my heart is right -- right in relationship with You, pursuing You and Your nature, not out of obligation but out of love -- I will be "sanctified and useful for the Master, prepared for every good work." That's not what my flesh desires, but it's what Your Spirit desires, seeking to align my desires with Your desires, my thoughts with Your thoughts, as my ways become Your ways. "For through the Spirit, by faith, we eagerly wait for the hope of righteousness" (Galatians 5:5).
Come, Holy Spirit. Prepare the way of the Lord in my heart today -- set me apart as one willing to be useful for my Master. "For God is working in (me), giving (me) the desire and the power to do what pleases Him (Philippians 2:13 NLT). In Jesus' name I pray. Amen.
Be encouraged today! In the Love of Jesus, Tommy Hays
I pray you will be stirred by the Spirit, pursuing righteousness, faith, love, and peace, from a pure heart entrusted to the work of the Master through your life, in Jesus' name!
Please pray the same for me.
God bless you, my friend!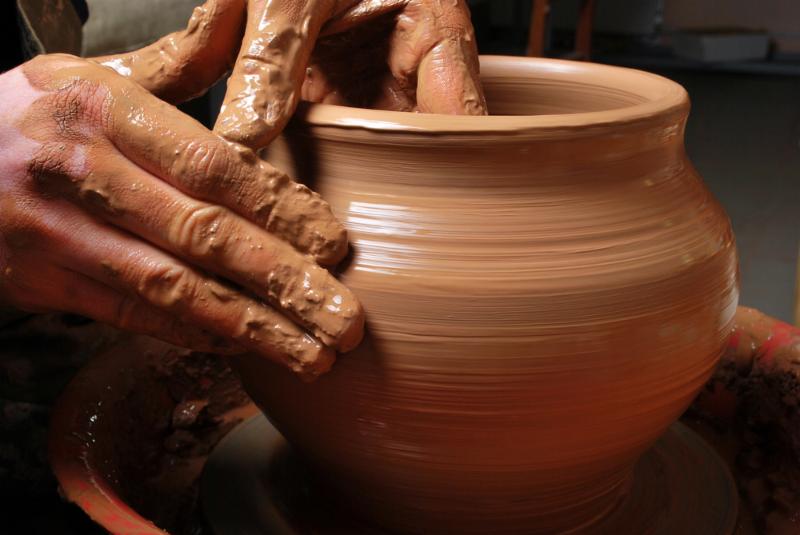 Friends, please keep us in prayer as Rocio and I prepare to travel to Budapest, Hungary on Thursday to teach and minister inner healing personal prayer ministry with a team from the Vineyard Church. God bless you!
Tommy Hays | Messiah Ministries
Healing from the Inside Out
Pastoral Director | Rapha God Ministries
4 Dominion Drive, Building 1
San Antonio, Texas 78257
Please share this word to encourage a friend!