Morning by Morning, November 20 - Fighting Our Battles from Above
Good morning, Lord Jesus. I speak out Your name -- the name every name -- and every lesser thing in the spiritual atmosphere around me must bow its knee and yield to the authority of Your name as Lord of all. ...



"Let this mind be in you, which was also in Christ Jesus:

Who, being in the form of God, thought it not robbery to be equal with God:

But made Himself of no reputation, and took upon Him the form of a servant, and was made in the likeness of men:

And being found in fashion as a man, He humbled Himself, and became obedient unto death, even the death of the cross.

Wherefore God also hath highly exalted Him, and given Him a name which is above every name:

That at the name of Jesus every knee should bow, of things in heaven, and things in earth, and things under the earth;

And that every tongue should confess that Jesus Christ is Lord, to the glory of God the Father" (Philippians 2:5-11 KJV).




Though "every knee should bow," they don't usually bow without a fight. And though "every tongue should confess that Jesus Christ is Lord," they usually say a lot of other mean and hurtful things first.
So You call us to keep our eyes on You. You remind us to keep looking up, as You keep lifting up our spirits in You. "So if (we) have been raised with Christ, (we) seek the things that are above, where Christ is, seated at the right hand of God. (We) set (our) minds on things above, not on things that are on earth, for (we) have died, and (our) life is hidden with Christ in God" (Colossians 3:1-3).
From the place of Your Presence, You empower us to fight the battles we face. From the intimacy of Your embrace and the security of Your love, You reveal to us the dimensions of Your Being we only see on the battlefield and we can only learn as we follow You as the Commander of the Army of the Lord through the battles we must fight (Joshua 5:14).
So as I begin my day, let me be first to bow my knees and confess with my tongue that You are Lord, to glory of God my Father. Fill me with Your Spirit and empower me for the battles. Give me "wisdom from above" (James 3:17) and courage from within (Joshua 1:6). And give me the confidence to know that every battle I'll face and every battle I'll fight already belongs to the Lord (1 Samuel 17:47). In Jesus' name I pray. Amen.

Be encouraged today! In the Love of Jesus, Tommy Hays




My friend,

may

you be lifted up into the intimate embrace of the Presence of God, with your eyes on Jesus, to fight your battles from above and know every battle belongs to the Lord, in Jesus' name.

Please pray the same for me.

God bless you, my friend!



Free to Be Like Jesus
Friends, I'm excited to be teaching the spiritual principles of living into our true identity from a place of healing and freedom in Jesus Christ from by book, Free to Be Like Jesus at two churches right now. Teaching in-person at The Bridge Church in Fredericksburg, Texas and on-line at Olney Methodist Church in Illinois, where I'll join in person near the end of the course. Let me know if your church or community may be interested in this teaching in some setting where we always experience powerful encounters with the Lord through His Holy Spirit!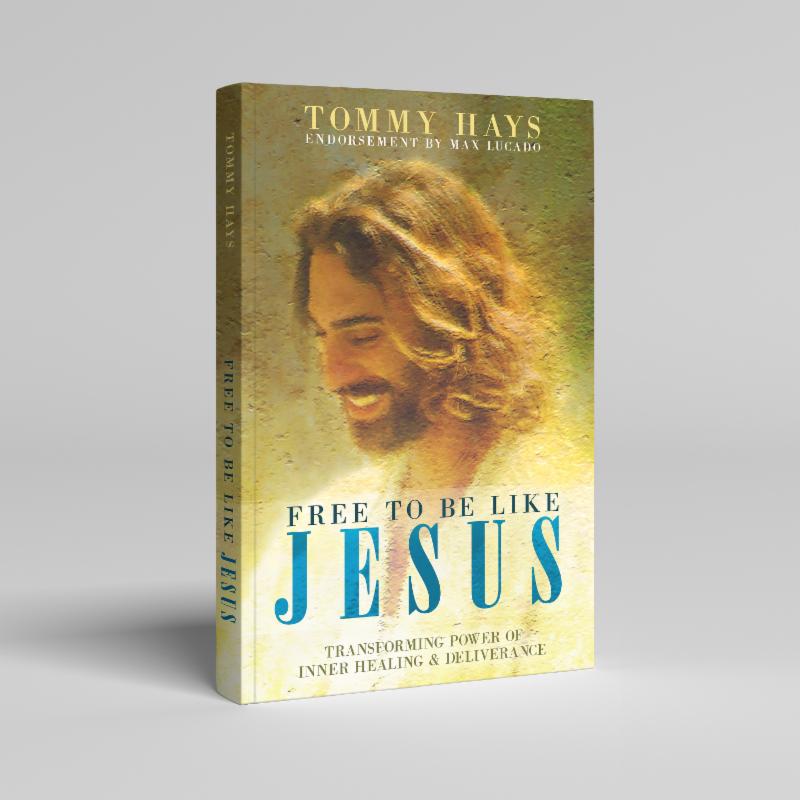 17503 La Cantera Parkway,
Suite 104407
Tommy & Rocio Hays | Messiah Ministries
Please share this word to encourage a friend!
Anyone can sign up for free on our Homepage: