Morning by Morning, November 19 - "Steadfast."
Good morning, Lord Jesus. Help me hear Your voice and sense Your leading, as I begin my day seeking to be centered in You -- grounded in Your Word and filled with Your Spirit. ...
As I watch and wait, I hear in my heart, "Steadfast. Be steadfast. Do not back up. Do not back off. But be steadfast in Me and all I have put in your heart." ...
All the challenging and changing circumstances that seem to pop up every day seem to pressure me to pull away from the path You've set before me. And it's true we must be adaptable, flexible, spontaneous and ready to respond to the unexpected. But at the same time, we must be grounded, steady, steadfast and true to who we are in You, and maybe even more importantly, who You are in us.
This Word of Your Scripture comes to mind as I ponder Your message to my spirit this morning:
"Therefore, my beloved, be steadfast, immovable, always excelling in the work of the Lord, because you know that in the Lord your labor is not in vain" (1 Corinthians 15:58).
When I'm steadfast and immovable in my trust in You, in my confidence in Your good heart and Your perfect plan for me and my life, I'm free to excel in "the work of the Lord" -- in the work You've called me to, on the path You've set before me. Then whatever I do, as I do it unto You, my labor will not be in vain. The moments of my days will matter. You will make a difference as You have Your way through my life.
So give me the grace, by the power of Your Spirit at work within me, to hold the course, to run my race, to fight the good fight of the faith You've assigned to my life -- full of the opportunities and challenges You've hand-picked for me to overcome and come through to make me more like each day. "For this is the will of God, (my) sanctification" (1 Thessalonians 4:3). That I "be conformed to the image of (Your) Son" (Romans 8:9), as You are changing me into Your image from glory to glory (2 Corinthians 3:18). That I be free to be like Jesus in all the ways You've chosen to express Your life, Your nature, and Your will through me. As You are, so am I to be in my world in the unique way You've created me, just as You've created every one of Your children (1 John 4:17).
I can be "steadfast" in my heart toward You because You're so "steadfast" in Your heart towards me. "The steadfast love of the Lord never ceases, His mercies never come to an end; they are new every morning; great is Your faithfulness" (Lamentations 3:22-23).
I thank You for Your calling and Your grace to be steadfast in You this day. "Blessed is the man who remains steadfast under trial, for when he has stood the test he will receive the crown of life, which God has promised to those who love Him" (James 1:12). In Jesus' name I pray. Amen.

Be encouraged today! In the Love of Jesus, Tommy Hays




My friend,

may

you be steadfast, faithful and true, to who you are in Christ and who Christ is in you, to fulfill your destiny, secure and confident and steadfast in your identity, in Jesus' name.

Please pray the same for me.

God bless you, my friend!



Friends, I'm excited to be teaching the spiritual principles of living into our true identity from a place of healing and freedom in Jesus Christ from by book, Free to Be Like Jesus at two churches right now. Teaching in-person at The Bridge Church in Fredericksburg, Texas and on-line at Olney Methodist Church in Illinois, where I'll join in person near the end of the course. Let me know if your church or community may be interested in this teaching in some setting where we always experience powerful encounters with the Lord through His Holy Spirit!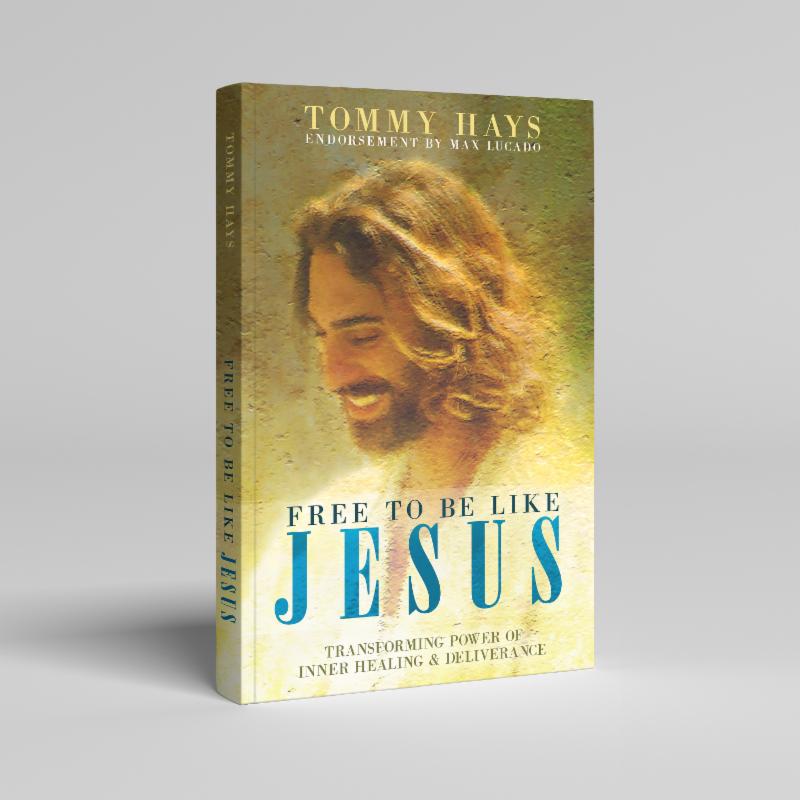 17503 La Cantera Parkway,
Suite 104407
Tommy & Rocio Hays | Messiah Ministries
Please share this word to encourage a friend!
Anyone can sign up for free on our Homepage: